Last Updated on September 16, 2021
ProLaw is advanced accounting software that has been designed for mid-sized and large firms, which efficiently manages the documents and eliminates paper usage.
ProLaw is a legal practice management software designed for firms with more than 6 users. It acts as a one-stop destination for all professional law practitioners for all their accounting needs. With ProLaw cloud hosting, the law practitioners and firms can increase their productivity and efficiency multiple times, which saves their time and effort but helps them in getting and completing more work.
One of the major advantages of this amazing software is that it is cloud-based which lets you enjoy all the benefits of the cloud while working on a straightforward and easy-to-use UI. Since all the small and large industries are migrating to the cloud these days, ProLaw hosting on the cloud attracts many firms in the US as it caters to all their needs perfectly.
A brief overview of ProLaw
ProLaw is a practice management suite that offers front office functionalities that takes care of the calendar tasks, emails, time tracking, and billing efficiently. When it comes to back-office functionalities, it takes care of all the accounting tasks, including business accountings. It also has an exceptional feature of document management which gives the user the ability to store, edit, modify or delete the documents as per his needs. It has a powerful search function as well, which is a huge bonus for the attorneys as users. When combined, all these features make ProLaw one of the most efficient software, which is why it is in high demand in the market currently.
It's time to move ProLaw to the cloud. Talk with one of our experts about how your firm can benefit from moving to cloud computing.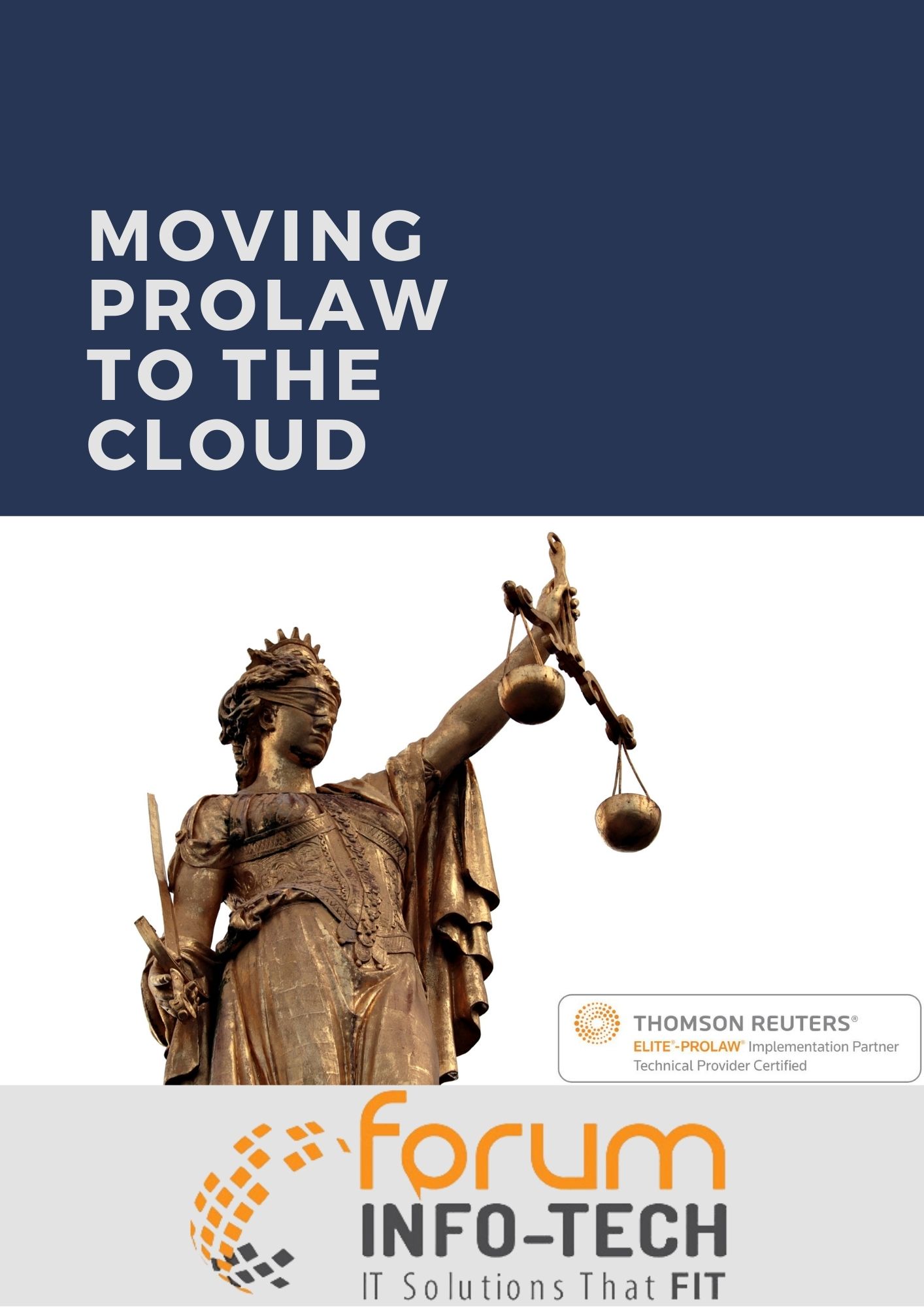 ProLaw in the cloud is improving law firms.
Read about the 12 major benefits of using ProLaw in the cloud right now.
ProLaw Setup
Setting up the ProLaw software becomes extremely easy when the user takes the help of professionals for the process. Whether you are using in-house servers for other software or using a private cloud setup for the ProLaw, you have to hire a professional to take care of the who. In the case of ProLaw, the IT professional you have hired will install and set up the SQL server and the software itself.
A cloud-based service provider will be required as well to set up ProLaw on the private cloud. As long as ProLaw support is concerned, to move the software from one platform to another, you will need assistance from the ProLaw team.
If you are choosing to host ProLaw on the private cloud and hiring a service provider for the same, you must be assured that the service provider is experienced in implementing, hosting, and supporting ProLaw. Also, the software company and the service provider must go well with each other so that all issues arising from either side could be resolved easily without pointing fingers.
Hosting ProLaw in Private cloud
One of the major benefits of hosting any software in a private cloud is that you do not have to worry about the expenses of hiring a dedicated IT professional for managing your in-house servers. This is definitely costly and time-taking which affects the overall performance of your work. Earlier, you had to buy a server to host ProLaw but now hosting is possible in the private cloud.
ProLaw cloud is more efficient, less time-consuming, and has many benefits over traditional in-house server setup, which is why the private cloud is gaining more popularity.
Also, with the help of a private cloud, you can host all your firm's software without having to manage servers. All your software from Prolaw, Microsoft Office, Adobe, etc., can be hosted on the private cloud, and all the documents and data related to those software and your firm can be efficiently managed on the same cloud. This makes all your tools available everywhere which can be accessed from anywhere you or your employees want.
Thinking about moving ProLaw to the cloud? Talk with one of our experts about how your firm can benefit from moving to cloud computing.
To learn more about what ProLaw in the cloud has to offer your law firm, read more fantastic articles below